This year, be a Santa on GTarcade and share simple joy together. Share the video from the official site (make sure you share it from the page for the donation to count!) and for every share, we'll donate $0.10 to combat loneliness in the elderly. Also, you can get in-game items worth $500 in total for sharing continuously for 7 days.
Event link: →https://pact.gtarcade.com/en/BeASanta.html
Event Time: Dec. 23rd - 30th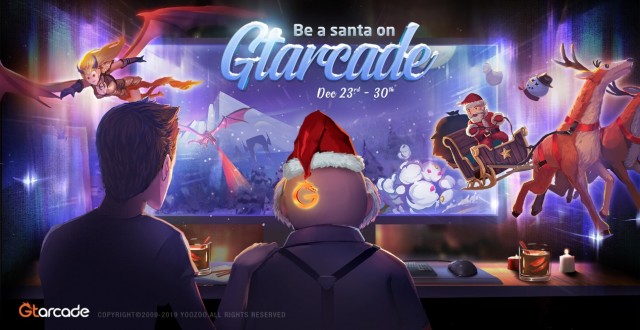 In a season of heart-warming Christmas ads, GTarcade — the gaming platform behind some of our favourite titles including League of Angels, Rangers of Oblivion and Era of Celestials — is releasing a video which highlights how the gift of gaming may combat loneliness this Christmas.
Loneliness is a very real problem in the elderly, especially over the holidays. So while the notion of gaming offering respite might be seen as light-hearted, it raises a serious issue. Many of us will be spending Christmas with our loved ones but we may be guilty of forgetting about those alone in our community.
YOOZOO Games
YOOZOO Games is a global entertainment company specializing in game development and distribution. The company is headquartered in Shanghai with offices across Asia, Europe, and the US. Since its founding in 2009, YOOZOO has forged a strong global distribution network and launched over 40 highly successful titles including Game of Thrones Winter is Coming, the League of Angels series and Saint Seiya Awakening: Knights of the Zodiac.
Official Site https://global.yoozoo.com/
Global Game Portal https://www.gtarcade.com/
LinkedIn linkedin.com/company/yoozoogames