YOOZOO Games, Shanghai — 03.09.19 | Brand-new grand PVP gameplay + Supreme Paladin- the guardian empowered by the Holy Light + the fan-designed Elysian of Balance are all live right now!
Legion War:War of the Gods
Gameplay:GVG
As players taken on the Legion War, battling and hitting certain milestones will not only grant players those much-cherished Personal Point Rewards, but also sees the Legion Points and Legion Contributions topped up too. Players will do well to know that the big thing here is the honor of your legion.
The Championship
At the beginning of each championship, registered legions will be sent to a random battlefield to battle it out against other legions. Championship rewards will be tallied according to the legion's and the player's performance during each battle. Legion points will be accumulated during a championship and are used to determine if a legion will take part in the final battle.
Championship Schedule:
Battle at Dawn: 2019.08.29 - Battle at Twilight: 2019.09.05 - Battle of Axis Mundi: 2019.09.12 - Final Battle: 2019.09.19
Final Battle
Legion's participation in the final battle depends on how many points they accumulate in the first three battles. After legions test their might in the first three battles and all legions have been ranked, the top four must prepare for the final battle.
Merencary Pooling
Players may add Elysians to their legion's Mercenary Pool to earn rewards. Elysians added to the pool can still be used as normal in game modes. You can now also fight in the War of the Gods as an Elysian group, players may want to experiment drafting other members' Elysians from the Mercenary Pool and add them to their own groups.
After creating an Elysian group, you can begin to attack cities to earn. You can only attack enemy cities that neighbor your own cities. Occupied cities will yield Legion Contribution at 8:00 PM every day. Occupying certain cities with special resources will unlock the purchase of special resources in the Legion Shop.
New character: Supreme Paladin
The fourth class of Era of Celestials -Supreme Paladin- is the guardian empowered by the Holy Light. His left arm swings the exclusive weapon Eternal Holy Gun to enhance the attack; his right arm controls the Immortal Shield to enhance the defense. He can transform the fortress between the offensive and defensive and release strong power. Eventually, the darkness will be invisible!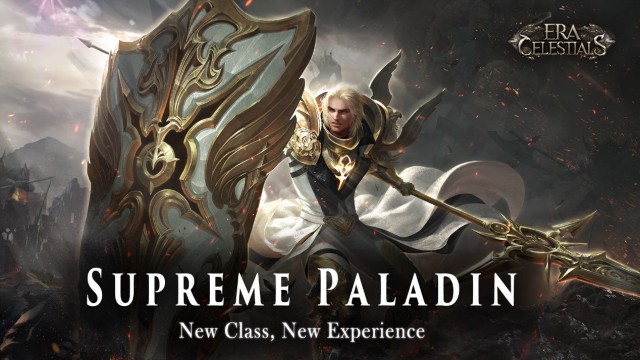 Join Trials of Light to gain Free Class Change Card!
Gain trial experience to improve the level, trial experience can be obtained through play: Boss Hunt, Sacred Ruins, Fallen Shrine, Sanguine Contest and War Against the Gods. Warriors can gain rare materials such as Genesis Stone and Class Change Card by gaining experience to upgrade the trial level. Furthermore, unlocking Celestial Forging can get extra items!
The light reappears and the knight rises! Awakening Supreme Paladin and open a new journey of blood!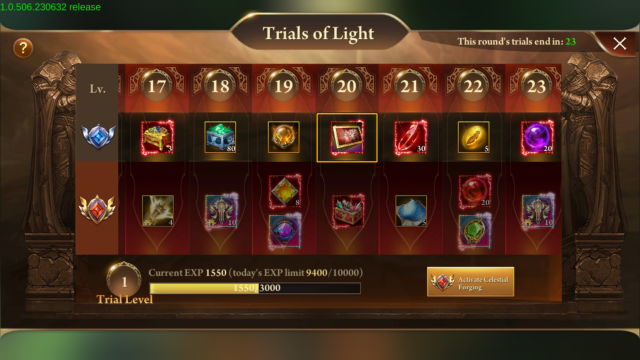 And finally…
Following the huge participation in the Celestial design contest, which saw AutumnLeaf from CET-S156's beautiful work "Elysian of Balance – Vyenna" selected as the winner, players can now select the character in game. Check out all of these major updates and let us know what you think!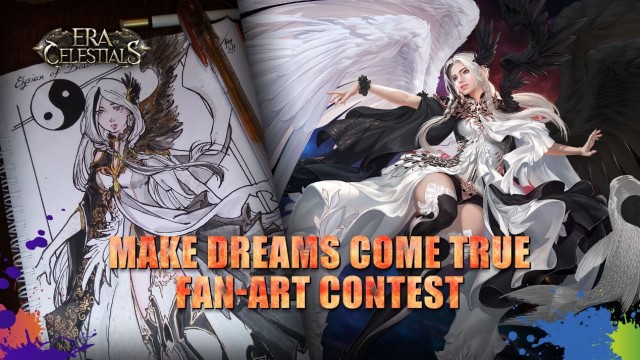 ERA OF CELESTIALS:
* * * * * * * * * *
Official Site http://www.yoozoo.com/
Global Game Portal https://www.gtarcade.com/
Era of Celestials http://eoc.gtarcade.com/
Era of Celestials Facebook https://www.facebook.com/EraOfCelestials/
Era of Celestials Twitter https://twitter.com/EraofCelestials
Era of Celestials Instagram https://www.instagram.com/eraofcelestials/
* * * * * * * * * *
About YOOZOO Games
YOOZOO Games is a global entertainment company specializing in game development and distribution. The company is headquartered in Shanghai with offices in London, Berlin, Hong Kong, Singapore, and other major cities. Since its founding in 2009, YOOZOO has launched a multitude of highly successful products such as Games of Thrones Winter is Coming, Legacy of Discord – Furious Wings and League of Angels, and has forged a strong global distribution network.
Official Site http://www.yoozoo.com/
Global Game Portal https://www.gtarcade.com/
LinkedIn linkedin.com/company/yoozoogames