New Update--Dragon System 2.0
your dragon been?
In this month we have received lots of suggestions about dragons and we are gradually incorporating some of them into the system. Today we are thrilled to bring out the news that DRAGONS SYSTEM 2.0 will be launched on Thursday, providing more fun content to all of you!
New Update >>>
- Your dragon will be able to obtain PASSIVE SKILLS which mainly derive from Dragon Explorations or using Skill Redeem Tokens (some passive skills can impact a lot in the battlefields).
- Skill Redeem Tokens can be exchanged with Gold Dragon (limited times).
- Passive skills can be forgotten in order to learn new skills. The forgotten passive skills can still be learnt at anytime
- Passive skills can be upgraded by consuming other passive skills, providing stronger and more effects
- Change the name of your dragon (English only)
- Recall your dragon when it's out on Exploration (Items from this Exploration will be lost)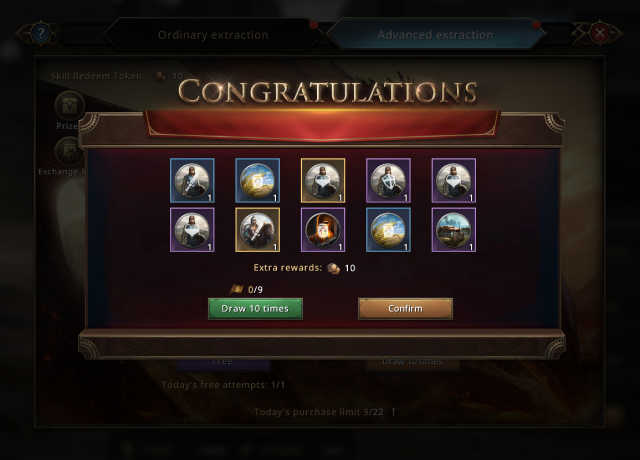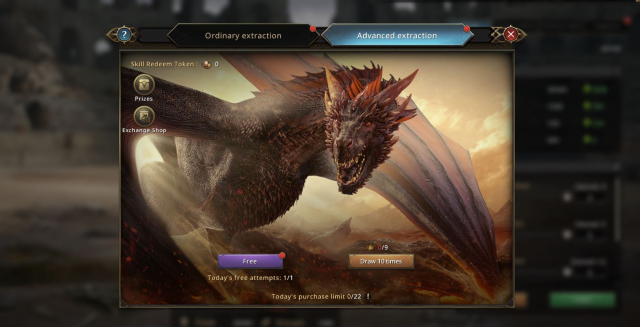 Come join and help your dragon get stronger!