Beer Festival – New Outfit and Title
September is the Harvest season in Sapphire. Residences live in the Divine Continent will gather together at the side of the Asmia River to celebrate the Harvest every year. They will hold a big dance party and a local market to enjoy beer drinking. The Beer Festival Event will start from Sep. 22 to Sep. 26. During the event, players recharge certain amount day can claim Malt Ticket. Join the Party!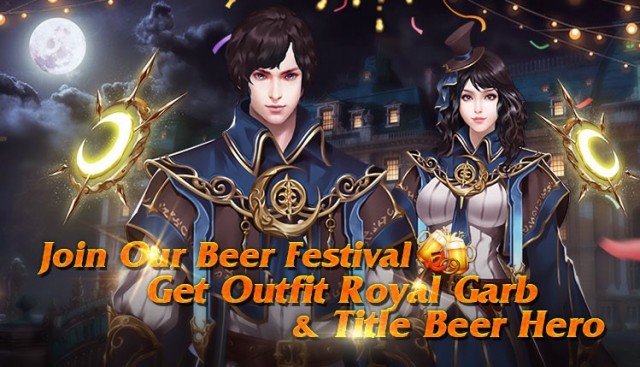 Event Time: September 22 to September 26
Entrance: Beer Festival
Royal Garb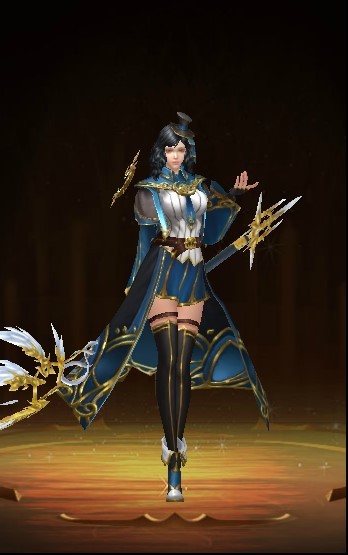 >>Beer Festival
During the event, players can exchange for the latest Outfits by meeting the certain requirements! The new Outfits Royal Garb could increase over 75K BR.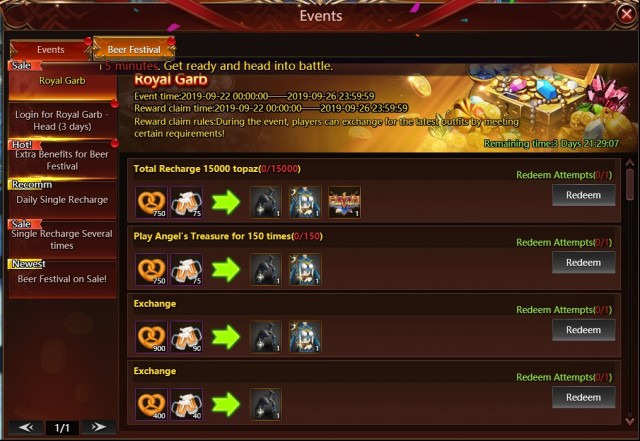 Players can use Malt Tickets or Topaz to spin the machine and win the prizes in the middle row when the machine stops.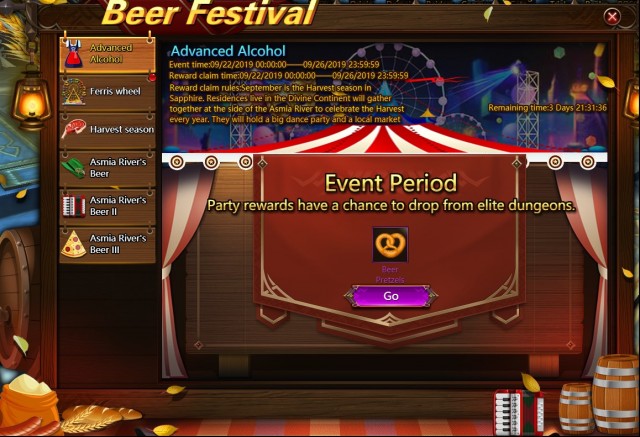 * On the 3rd column, players can get extra prizes like x2, x5 prize multipliers, Diamonds, and Beer Cheers!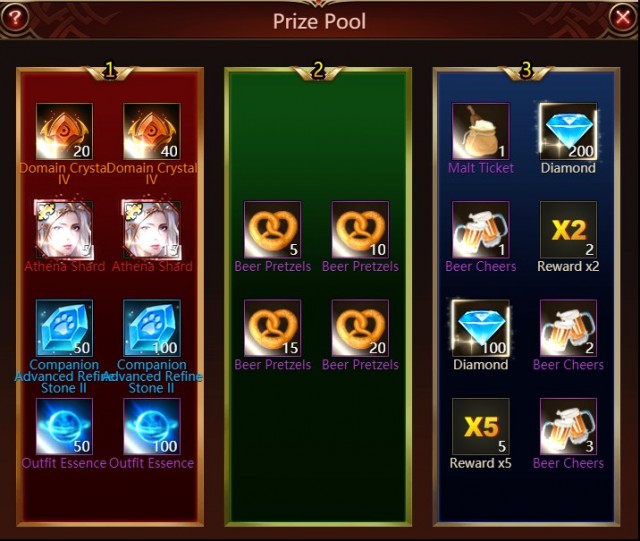 * Using Prize x5 will automatically multiple all prizes by x5.
In the Store, players can exchange Beer Pretzels and Beer Cheers for the latest items and resources!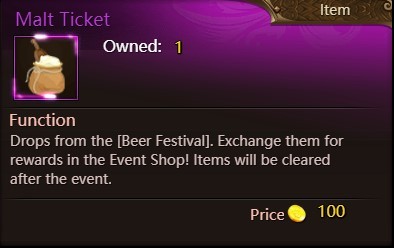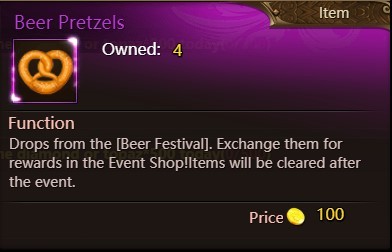 >> More important, after players meeting some certain requirements, can directly unlock Beer Festival rare Title – Beer Hero.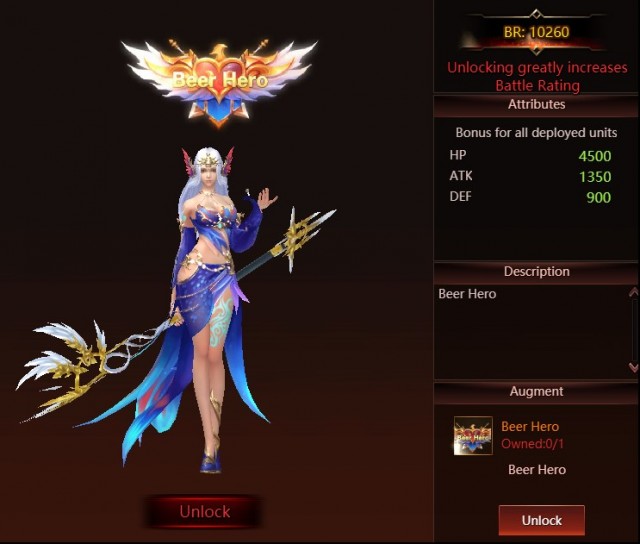 Note:
Please note that the above content might be adjusted due to changes in the development plan. Final updates will be determined in-game.